In the Oral History Project, Returned Peace Corps Volunteers interview other Volunteers, Staff and Counterparts about their Peace Corps experiences. Volunteer interviewers cover all costs incurred, including supplies, procuring appropriate equipment, software licenses and travel expenses (if needed) to conduct interviews.
Recordings are archived in the University of Kentucky Louie B. Nunn Center for Oral History and the Returned Peace Corps Volunteer Collection at the John F. Kennedy Presidential Library and Museum, a unit of the National Archives and Records Administration.
Donations to the Phyllis Noble Memorial Oral History Fund, established in 2017, will cover costs of digitizing the 520 interviews recorded on audiocassette tapes from 1999 to 2015 currently archived at the JFK Library. The cost of digitizing the recordings is estimated at $30,000. After these recordings are digitized and go online, the Fund will be used to promote and expand the RPCV Oral History Archives Project.   
CLICK HERE to donate to the Oral History Fund
Donations are tax deductible and may be made through the National Peace Corps Association at: https://www.peacecorpsconnect.org/campaigns/rpcv-oral-history-project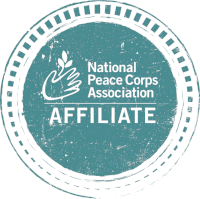 We are an affiliate of the National Peace Corps Association (NPCA).
NPCA is the nonprofit alumni network at the center of a vibrant community of 220,000 people who share the Peace Corps experience. NPCA champions lifelong commitment to Peace Corps ideals by connecting, engaging and promoting its members and affiliate groups as they continue to make a difference in communities in the U.S. and abroad. NPCA is also dedicated to advocating for, contributing to, and supporting the betterment of the Peace Corps. Visit NPCA to learn more.